RC010 Regeneration Clamp For DC-Input Device
$82.00
when the motor is decelerating under load, the kinetic energy of that load is transferred back through the drive electronics to the power supply connection. This increase in voltage can trip the overvoltage protection of a switching power supply and the excess energy will be transmitted back to the driver, causing damage to the driver or power supply. The RC010 regeneration clamp is designed to solve this problem by absorbing the regenerated energy in the capacitor and shunting excess energy through the power resistor.
Available on backorder
RC010 Regeneration Clamp For DC-Input Device
---
RC010 is a miniature power supply voltage protection module, which can be directly installed between the power supply and the equipment power input, with the characteristics of small size, fast heat dissipation, and effective prevention of the influence of high voltage reverse electromotive force. The module is mainly used to suppress the reverse electromotive force generated by electrical equipment (especially inductive loads such as motors), under actual operating conditions, the equipment will be due to sudden power loss, or load drop, or manual rotation mechanism and other factors to bring high-voltage reverse electromotive force, it may damage the drive circuit or power circuit, using RC010 module in equipment can reduce such risks.
RC010 series

Supply Voltage

DC 12-80V

Input Voltage

12-80V

Output Voltage
Ambient Temperature

0-55℃

Maximum Interface Current

0-3A

Absorbed Power

10W

Durability

Over 20,000 hours
RC010 series

J1

GND:DC power input negative pole
VDD:DC power input positive pole

J2

VDD:Output positive pole
GND:Output negative pole

| | |
| --- | --- |
| LED  | Status |
| Green | Power supply voltage exists, solid when powered on |
| Red | It is off when working normally, solid when starting protection |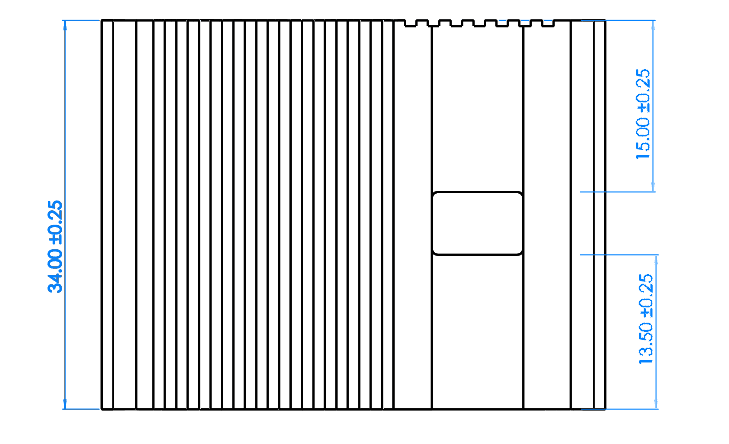 The user manual
Certificate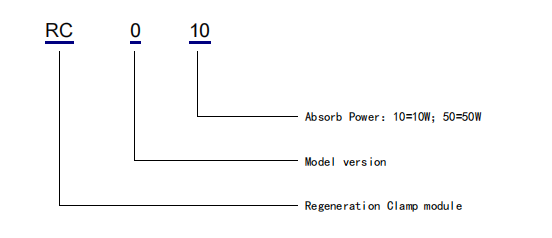 Function

Description

Power protection

Overvoltage and reverse voltage protection are provided at the inputs. Under overvoltage conditions, the internal circuitry of the module will prevent a higher regenerative voltage from being fed into the input supply, as shown below


| | |
| --- | --- |
| Weight | 0.1 kg |
| Dimensions | 4.4 × 4.4 × 3.4 cm |
| Controller model | PMC007C3SEP2, PMC007C3SP2, PMC007C6SEP2, PMC007C6SP2 |